Gambling can be a fun pastime, but it's essential to understand the implications that your banking processes could have if you partake in online casino games. Whether you're interested in sports betting, poker, or slot machines, it's wise to understand the risks associated with financing your gaming activity with your bank account. Here we'll examine what information banks may be collecting, how they might use it, and the steps you can take to protect yourself when gambling online.
How Do Banks Monitor Gambling Activity?
Banks may track your gambling activity in multiple ways. Some of these processes may be more transparent than others, allowing you to keep an eye on how your banking activity is monitored. For example, many banks will provide details of any transactions likely related to gambling in their monthly statements. It pays to read these summaries carefully, as they often specify how gambling transactions have been marked. Banks may also review their customers' account histories, noting any transactions for gambling services or related retailers. They may also check if certain gambling websites are included in your browsing history or if they are listed as payees for any of your transactions.
In some cases, banks may also opt to take a more proactive approach to monitoring gambling activity. Some banks allow customers to block credit or debit card transactions to online gambling services. These processes are designed to protect customers from excessive losses or to prevent them from reaching their agreed overdraft limit. Services like this are often offered at the customer's discretion, but they can be instrumental in reducing the risk posed by online casino gaming and other forms of gambling.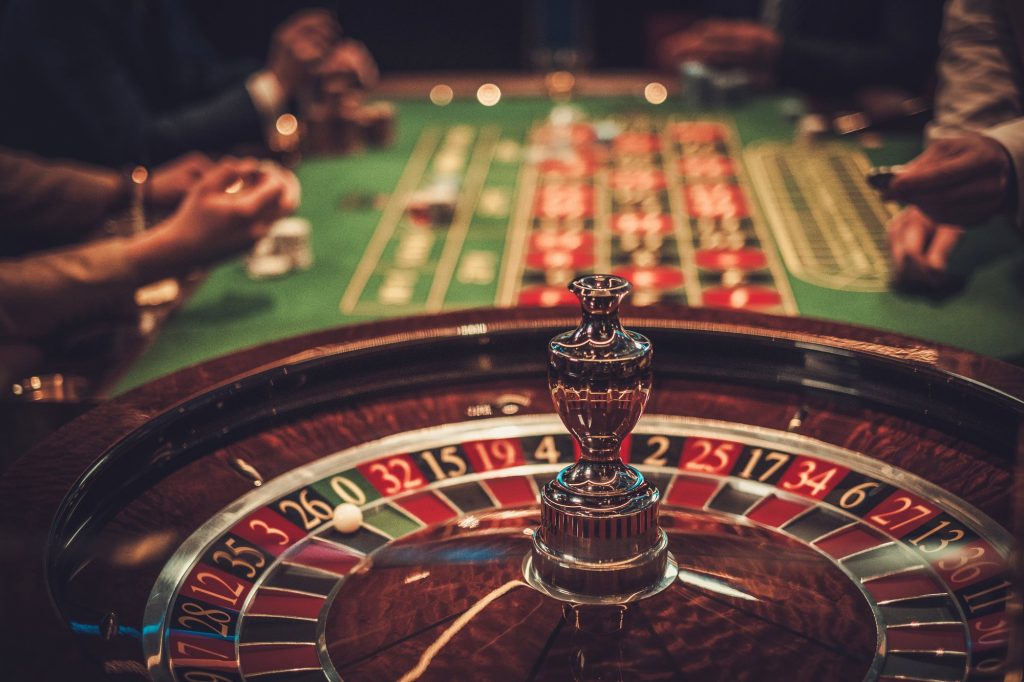 What Should Customers Watch Out For?
It's important to remember that banks must comply with anti-money laundering regulations. Some banks might view regular gambling activity as suspicious and feel obligated to monitor your transactions more closely. As such, there is a risk that the bank could close your account or restrict your access to funds.
In addition, banks may monitor for suspicious activity, mainly if transactions occur with overseas retailers. This practice is designed to protect customers from falling victim to fraud. Still, it could also mean that any deposits or withdrawals you make with an online casino may be delayed while they conduct their investigation. It could be an issue if you want to claim a bonus or withdraw winnings quickly.
It's also important to remember that not all banks use the same processes or offer the same services. Some banks may be more lenient than others regarding gambling, and some may provide more excellent protection. As such, it could be beneficial to read reviews before selecting a bank to handle your gambling needs.
Can You Keep Your Gambling Activity Private?
In some cases, customers may wish to keep their gambling activity private to protect their reputation or avoid monitoring from their bank. One way to achieve this could be to use an e-wallet or prepaid card for any transactions you make with an online casino. These services provide an additional layer of security, and your banking activity will remain private. You won't need to link to your bank account to fund your casino account, so there's less chance that the bank will be able to deduce your gambling activity.
In addition, consider opening an account with a casino bank, as many of these providers are keen to make it easier for their customers to fund their accounts. Casino banks often provide their customers with standard direct deposit and withdrawal services, which could be extremely useful for those worried about their banking activity being monitored.
Should You Disclose Gambling Activity to Your Bank?
You should never disclose any of your online casino activity to your bank. Not only is this a breach of your privacy, but it may also carry the risk of leaving your bank account vulnerable to fraud. Moreover, some banks may view any gambling-related transactions as suspicious. For customers concerned about their bank's monitoring process, it's best to use an alternative payment method, such as an e-wallet. This ensures that any record of your gambling activity is kept away from your bank account and is not seen by the bank.
Protect Yourself When Gambling With an Online Casino
When playing at an online casino, taking the necessary steps to protect yourself is essential. Only use an approved casino site and check the Terms and Conditions. Most casinos will provide details of their security processes, so make sure you read these carefully. It's also wise to budget carefully and never deposit more than you can afford.
Remember, banks are designed to identify and mitigate risk, so if you venture into online casino gambling, you should be aware that the bank may decide to monitor your activity more closely. As such, it's wise to use alternative payment methods and be mindful of any restrictions that may be in place regarding online gambling. If done carefully, you can enjoy playing at an online casino without risking your money.